not me. these thank yous are waaay overdue:
judy @ DIY by design featured my
trellis stencil wall
a few weeks ago...
girl's got an amazing sense of style, so it's an honor to be featured by her!
maria-isabel over at
agape love designs
featured my "
moustache" shirt...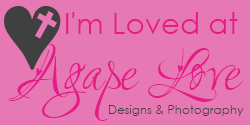 you've got to check out the other stuff in her "moustache roundup"! she's got the most hysterical facial hair items from around the interwebs.
and i recieved the

"stylish blogger award" from

michelle @
that mommy blog
!
she said i crack her up. so clearly she's awesome and you should check her out!
thank you thank you thank you ladies!!!
also...as usual, there is a method to my madness...
do you think now that i've used the title "overdue" for a blog post...

i won't HAVE to use it come may?

cause that would be re
eeeaaally nice. fur realz.