Yesterday I showed how I
created a freezer paper stencil of a chandelier to make a pillow for my room
. While I was at it, I cut and stenciled two, because I had another idea.
This is what I started with:
The second stenciled image, a $5 black frame (11x13) from Walmart, and a piece of cotton batting.
I removed the glass from the frame and used the mat to cut a thick piece of cardboard the same size.
Next make a sandwich--cardboard, batting, fabric. I was going to staple this, but the staples poked through the front, so a little duct tape worked just as well. Tape it all down nice and tight.
Put that whole thing into your frame. I used a little more duct tape and a couple staples at this point to help the back stay tightly closed.
Oooh...look how pretty!
But what is it we've made?
Why, a chandelier for your chandelier earrings, of course!
I'm going to hang this in my closet to hang all my earrings from, and hopefully bring a little organization to that mess!!! (This is why you're seeing a picture of it in front of the window--NOT in my closet. Trust me, the internet is not ready for a picture of my closet)
Although, the more I look at it, I think it's REALLY cute, and may look just as good hanging in the room! (even though my OCD side desperately wants to hang the earringS symetrically...like a real chandelier!)
Okay, that's two down! Two projects from my chandelier stencil! (why do I sound like the Count? TWO! TWO projects done! AH AH AH!!!)
Come back tomorrow to see what happened with the cut-out image I had left! Click HERE to see what I did!
Linking up to these parties:
Show and Tell @ Blue Cricket Design
Wednesday Boardwalk Bragfest @ Bobbypins Boardwalk
Idea Sharin Wednesday @ Women Who Do It All
Make It Yours Day @ My Backyard Eden
Penny Pinching Party @ The Thrifty Home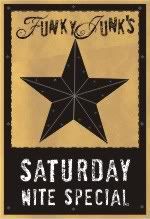 Also:
Like the rest of blogland, I'm well aware of what today is~~April 7, exactly one year since little
Madeline Spohr
died. As I sit here in bed snuggling my own 17 month old, (the same age Maddy was when she passed) I think of her family. Yes, Heather, we do hold our children a little tighter when we think of all you've endured. My thoughts are with the family.