I had a hard time coming up with a WW post today. I didn't have any new photos that really struck me, so I started looking through some old ones. I found a few that I like for different reasons, and couldn't really pick a theme, so here they are--a random collection of googiemomma photos ;0)
This one makes me laugh, without fail, every time I look at it. My very own superteam. I particularly love the "incredible" model pose. Watch out, she's fierce!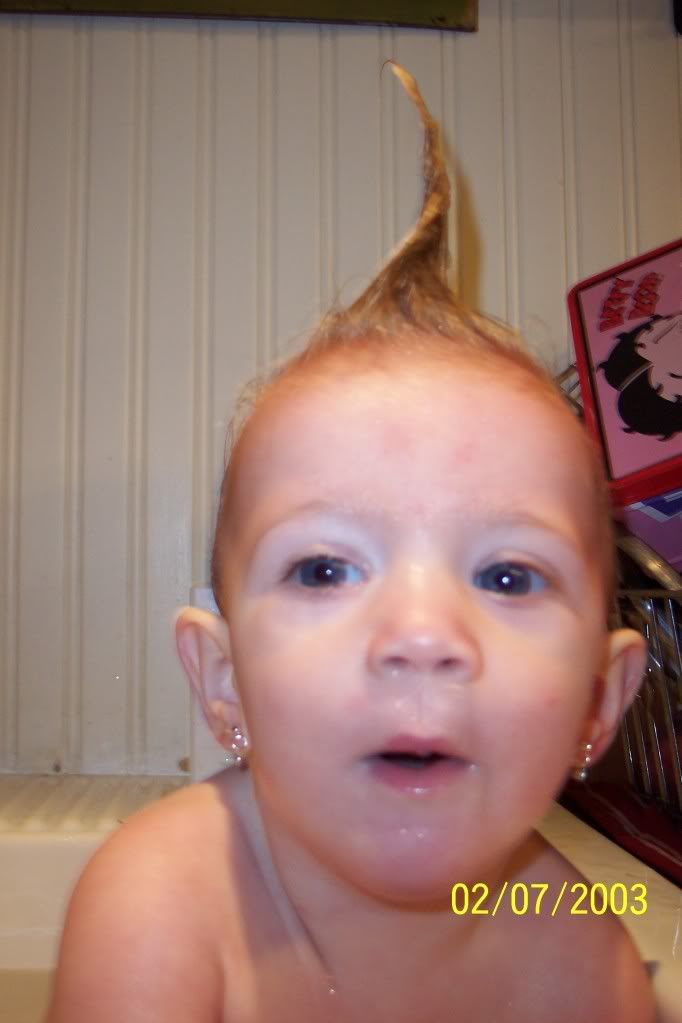 What can I say, great hair runs in the family? (as does camera-ready posing at all time, apparently)
ps--ignore the date stamp--my old camera liked to randomly reset back to 2003 alot :)
Little Man's first day of school. (Girlfriend was going into 2nd grade). Now he's in 2nd, she's in 4th, and Tiny Tim is in Kindergarten! I can't believe how fast time goes!
And to wrap it up...
Some shots of my googies at my brother's wedding, Dec '08. It was a beautiful day, one of those randomly 70 degree days at the very end of December. It was a gorgeous wedding...
And one of my goofball sister-in-law, who looked stunning, until she revealed what was underneath...
Yup, that's right sister-in-law...now it's out there for all the world to see...hahahaha
For more Wordless Wednesday, try
5 Minutes for Mom
,
Extraordinary Mothers
,
jollymom
, and of course, good old
Wordless Wednesday
.