and this is what i'm selling:
two pretty new signs shipped out from the googiemomma etsy shop for two soon-to-be-born babies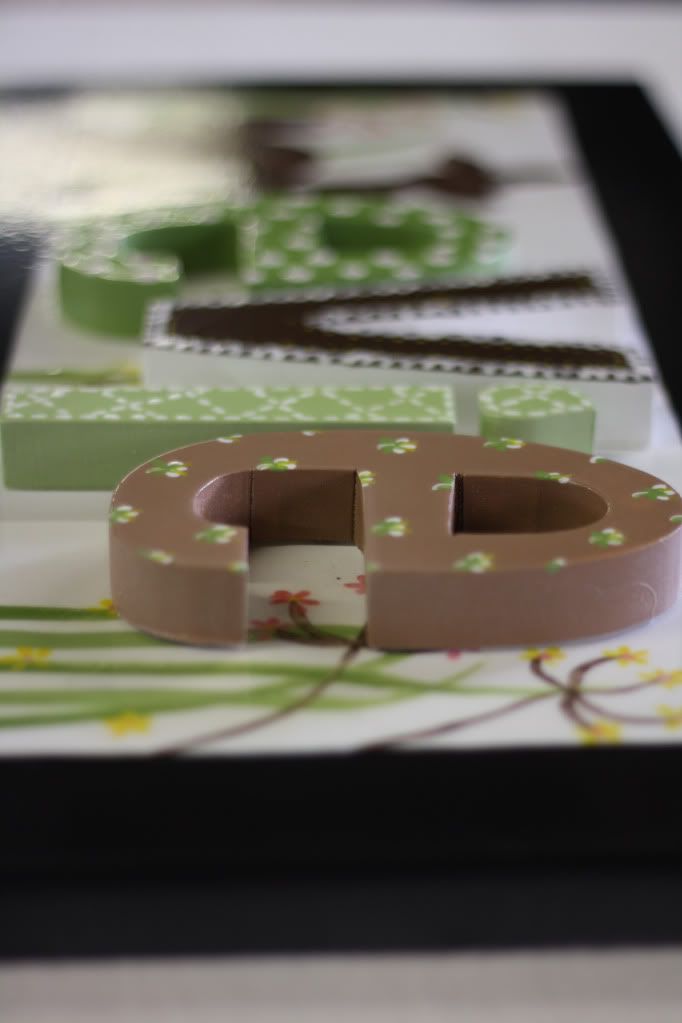 sooo cute, eh?
but the pain.
oh,

the pain

...
do you like my pictures?
thanks.
but i'm lazy.
i didn't want to go all.the.way. across the shop to get my other camera lens.
so i stood on top of a stool to get high enough to take pictures with the lens i had.
and then, when i was getting off the stool...
i fell.
hard.
don't worry, the camera's okay.
me?
ummmm...
click away if you're squeamish. maybe over to my etsy shop for some more cool photos of the signs.
scroll down if you're curious.
ewwww...
wait a minute. i don't think you can

fully grasp

the

SIZE

of this monster with this shot.
how's this?
(also notice the lovely darker purple color it's taking on. the top pic was yesterday, the bottom one today)
it's one of many. the worst, yes. but not an only child. it's got lots of purpleish/blackish/blueish/yellow-y friends to play with.
ouch.
art is pain.